Grzegorz Jarzyna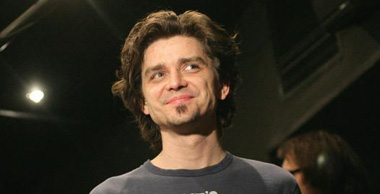 One of the most talented theatre directors of the young generation. General and artistic director in TR Warszawa (formerly Teatr Rozmaitości). Born in 1968 in Chorzów. He studied philosophy at the Jagiellonian University in Kraków, and also at the Kraków Pontifical University of John Paul II. In 1993, he took up studies at the Play Directing Department of the Academy for Dramatic Arts in Kraków. He was a student and an assistant of the famous director, Krystian Lupa, during the preparation of the performance The Sleepwalkers. Esch or Anarchy by Hermann Broch in Kraków Teatr Stary. Theatre (Bzik tropikalny; Iwona, księżniczka Burgunda; 4.48 Psychosis; 2007: Macbeth) and opera director (Cosi fan tutte). Winner of numerous theatre awards such as Polityka Passport Award, Konrad Swinarski's Award and Nestroy-Preis.
Peter Mettler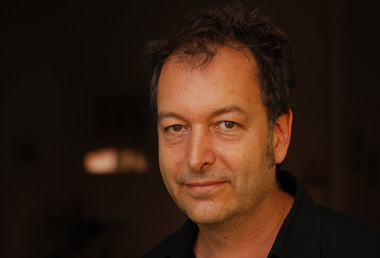 Born in 1958 in Ontario, Canada. Filmmaker and interdisciplinary artist. He is a director, cameraman, editor, screenwriter and producer. His works combine experimental, documentary, narrative elements with personal stories. He studied film at the Ryerson University where he made two short films Lancelot Freely (1980) and Gregory (1981) and an awarded feature film Scissere (1982).
He is a central figure of the Canadian filmmakers' critic wave of the 1980s. He lives in Switzerland and Canada; he strongly supports independent creation and works with countless filmmakers, artists and musicians such as Werner Penzel, Michael Ondaatje, Peter Weber, Fred Frith, Tom Kuo, Alexandra Rockingham Gill, Andreas Züst, Edward Burtynsky, Jennifer Baichwal and many others.
A book about his work Making the Invisible Visible was published in 1995, and in 2006 his film and photographic achievements were documented in the book Of This Place and Elsewhere, The Films and Photography of Peter Mettler (by Jerry White) published by the Toronto International Film Festival.
Madeleine Molyneaux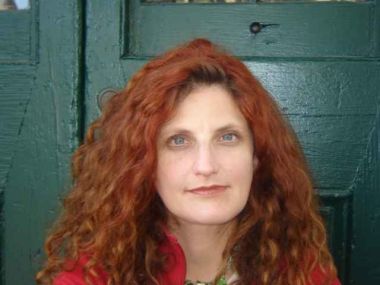 Independent producer, curator, festival qualifier and artists' representative. She resides in New York and New Orleans. She received a BA in history at the University of California in Berkeley. For four years, she lived in Berlin where she worked as a radio presenter, producer, and cultural and music programme host on RADIO 1000. In Picture Palace Pictures, she makes films, develops video works and visual art, that is, projects which frequently tend to fall outside simple categorizations and are dubbed as hybrid narration. Molyneaux also works as a film curator in the Ogden Museum of Southern Art in New Orleans. As an independent curator and festival programmer, she is currently working for the Festival du Nouveau Cinema in Montreal and for the Rotterdam International Film Festival.
Nik Sheehan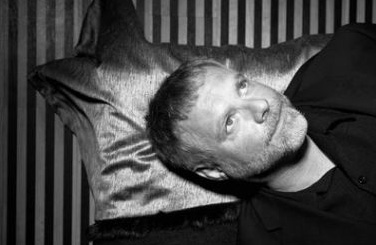 Canadian director, writer and journalist. He made his debut in 1985 with the film No Sad Songs, the first film about AIDS in the world. Ten years later, he made Symposium, a film inspired by Plato about views on love in gay circles. In 1997, he directed God's Fool, a documentary with the protagonist being Canadian writer, Scot Symon, and in 2004 he made The Drawing Master, a portrait of a teacher of drawing, Paul Young. His documentary film FLicKeR won the International Competition Films about Art award at last year's ENH.
Eve Sussman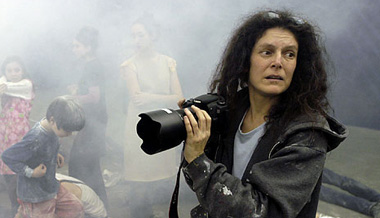 Born in 1961 in England. She is an artist whose works combine elements of film, video installation, sculpture and photography; she is a film producer as well. She graduated from the University of Canterbury and Bennington College. She lives in New York where her company Rufus Corporation is based. However, she constantly visits cultural centres around the world where she exhibits. She has exhibited her work in the US and outside, in countries such as Turkey, Austria, the UK, Ireland, Germany, Italy, Spain, Croatia and France. Her film The Rape of the Sabine Women was shown in 2007 at the ENH Festival.