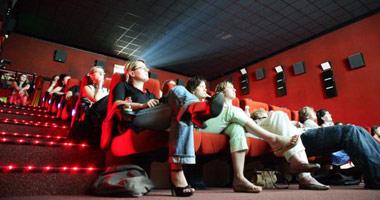 HELIOS CINEMA
19/23 Kazimierza Wielkiego St., 50-077 Wrocław
The Helios Cinema, which opened in 2002, is one of the most modern cinemas in Poland and offers the same standards as the best European cinemas. The entire building will be used for the festival's needs.
Building adapted to the needs of handicapped persons
All cinema auditoriums: 2,329 seats:
level 0:
- auditorium 1: 562 seats
- auditorium 2: 167 seats
- auditorium 3: 169 seats
level I:
- auditorium 4: 145 seats
- auditorium 5: 159 seats
- auditorium 6: 131 seats
level II:
- auditorium 7: 273 seats
- auditorium 8: 283 seats
- auditorium 9: 440 seats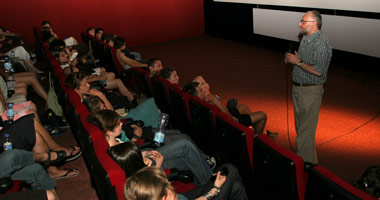 The most important events will be taking place in 9 air-conditioned auditoriums fitted out with comfortable seats and a professional sound system (Dolby Digital Surround EX DTS).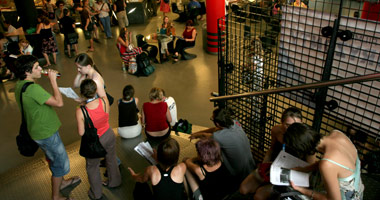 However, the hallway will also be vibrant with life. There you can discuss the day's events…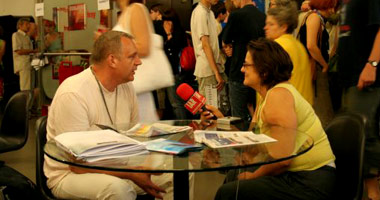 … observe how the festival director is sharing his joy…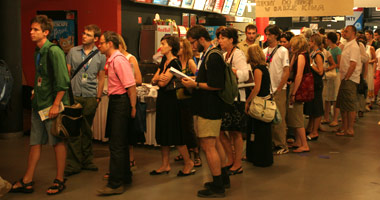 … and eat a full three-course dinner or festival specialty - the so-called roll with kefir.
Last year all hallways of the Helios Cinema looked like an international airport terminal every three hours.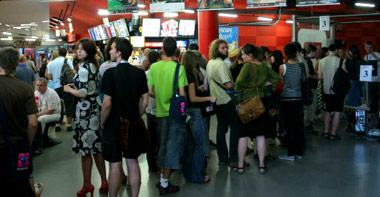 Fans of film travels lined up in a queue very orderly sometimes...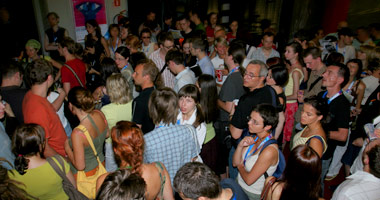 …and sometimes they just practiced wrestling.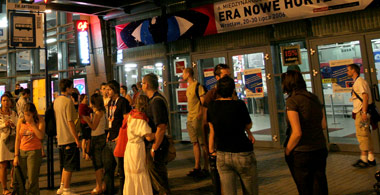 For some, the Helios Cinema simply became their second home and they left it on the last available festival bus.
More information about the Cinema at: www.heliosnet.pl