Pink Freud, O.S.T.R. and Wojtek Waglewski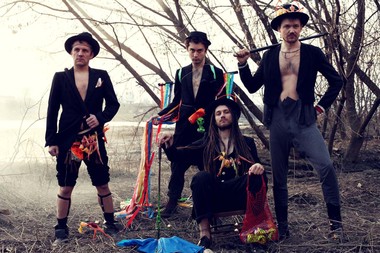 The most interesting Polish jazz team of recent years is still surprising. After concerts in South America and Europe, numerous additional projects such as modern arrangements of socialist Jewish songs, and, most importantly, the latest album "Monster of Jazz", musicians of Pink Freud take up another challenge. This time, especially for the Era New Horizons Festival they prepared brand new compositions with the participation of rapper and violinist O.S.T.R. and Voo Voo guitarist and frontman Wojtek Waglewski. A real all-star band: be ready for the event!
www.myspace.com/pinkfreudmusic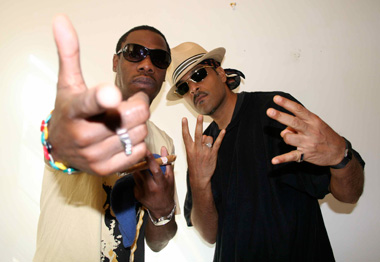 In the American hip-hop underground - and not only there - they are widely respected. Sensational - for the times of the formerly popular band The Jungle Brothers and for the characteristic style of abstract rap polished on solo albums which led him even to the Ipecac production company managed by Mike Patton. And Spectre - for the completely original productions with references to such bold music trends as illbient or industrial, bringing a narcotic trip-hop atmosphere and terrifying horrorcore and additionally for managing the Wordsound publishing house. It was this publishing house that released last year their second joint album "Acid & Bass", showcasing their own apocalyptic vision of the future of hip-hop.
www.myspace.com/spectretheillsaint
An real orchestra-man: he plays and sings himself. At a concert he can do with a guitar, in the studio, he also plays bass guitar, drums and many other instruments. His two previous albums, released on Biodro Records, had great funk dynamics, rock simplicity in addition to brilliant lyrics and catchy melodies. The second album, "Miłośnij" in particular surprised with a variety of styles and was sung entirely in Polish. But Bajzel has always found his real place in live performances, where he astonishes his audience with his technical skill and extraordinary energy. It is not by accident that he was invited to play concerts with such artists as Lao Che, Pogodno, Kasia Nosowska and Tymon Tymański, who has become his publisher. There are not many eccentrics of this scale in Poland.
DJ Invent