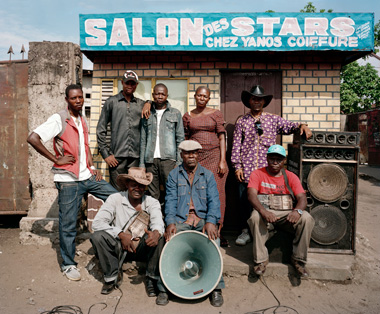 You may say that they can play anything and anyhow and that no such band has been seen in the West for a long time. Since the late 1970s, the members of Konono No 1 have performed on the outskirts of Kinshasa, the capital city of Congo, using objects found in scrap yards: old barrels, pipes, metal plates, car parts, megaphones and amplifiers made by them. Their basic instrument is the sanza, or an electric kalimba. Thus, they combine the rough sound of this typically urban music with primary African energy. They were first admired by the bands The Ex and Tortoise, and then were invited to work with such stars as Bjork, Beck and Herbie Hancock. A series of records "Congotronics" released by Crammed Discs has become the best landmark of their country.
One of the greatest sensations of this year - an extraordinary figure and even more unusual artist. His real name is Sumach Ecks and he lives in the Mojave desert. He teaches yoga, meditates, he is an active Muslim, he looks after children and in his free time, he makes music. "So when I made these songs, it was a prayer to the most high and a call out to the people. I wasn't thinking about money, or a record deal, or fame or any of that shit. […] It's a vehicle for me to channel my frustration and pain. If I didn't have music I'd be a dangerous man". And this is a very variable music with elements of experimental hip-hop, old rock and oriental ethno music. In composing it, he was helped by many artists, including Gaslamp Killer, Mainframe and Flying Lotus, who helped Gonjasufi's first album "A Sufi & A Killer" to be released by the Warp production company. You must not miss it.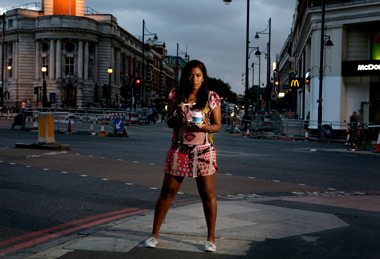 They say everybody knows her in the Brixton area. Not only does she look sexy at the turntable or dancing, but also for the way she play at parties; in her own, original style she herself describes as "deep dark sexy house". The very young Cooly G looks like an average teenager; previously she had earned money for herself and her family by cleaning cars and playing parties. Finally, after more than ten years, she was discovered by the Hypedub production company, which specialises in the modern electronic sound of London. Its boss, Kode 9 heard the mix prepared by Cooly G on her MySpace profile, and then offered to publish her single "Narst / Love Dub". This helped Cooly G a great deal and she was acclaimed as the new queen of club music.
www.myspace.com/coolyg


BBQ DJ's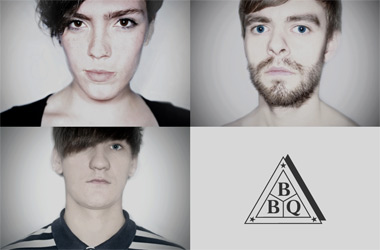 http://membersofthebbq.blogspot.com
http://mixcloud.com/membersofthebbq