The NEW HORIZONS Studio opens a new, interesting space to the participants of the biggest film festival in Poland. The goal of the Studio is to provide young filmmakers the knowledge about the workings of the international film industry. During the 3-day workshops the participants will take part in classes on pitching, international promotion, festival strategy and world film sales. All sessions will be ran by acclaimed foreign experts: producers, festival programmers and sales agents. The workshops will also allow the participants the work on specific film projects.
We have created the NEW HORIZONS Studio in order to create space for young film professionals within the festival - says Joanna Łapińska, Artistic Director of the ERA NEW HORIZONS IFF - most of all, it should allow the participants to talk, look for inspiration and expand the boundaries of their film language. We hope that the Studio will support them in defining their own artistic and professional identity and drawing a path for themselves in the film industry. The knowledge and thoughts exchange as well as the meetings opportunities provided by the workshops should help with that.
The form of the NEW HORIZONS Studio focuses mostly on master classes ran by famous directors, script writers and directors of photography. During the seminars a selection of films will also be shown and analyzed. Apart from bringing the acclaimed masters, the Studio will also provide an opportunity for the participants to exchange their thoughts and experiences with five slightly more established colleagues - directors invited to Wroclaw from 5 different countries. Each of these five directors will represent a different tradition of filmmaking and a different vision of filmmaking. Their thoughts exchange during the ERA NEW HORIZONS IFF will be an opportunity to get inspired, discuss contemporary role of cinema and confront their peers and the audience.
According to Joanna Łapińska, the new initiative by the ERA NEW HORIZONS IFF addresses a very current debate on the international presence of Polish cinema. Polish artists will only have a chance to make a mark in the international film industry if they know how it operates and are willing to open up to it.
In the first year 30 Polish participants will be selected to take part in the NEW HORIZONS Studio. All classes will be led in English.
If you would like to take part in the NH Studio, please fill in the online form and send 3 samples of your work (film, script, music score) to the following address: Stowarzyszenie Nowe Horyzonty, ul Zamenhofa 1, 00-153 Warszawa and write "Studio Nowe Horyzonty" on the envelope.

NEW HORIZONS STUDIO - SESSIONS

Introduction to Pitching and Project Development - Seminar
In this class, the expert will explain what one should focus on when embarking on a new project. He will also talk about the essential elements of a good pitch. The participants will be able to learn pitching through practical exercises.
Speaker: Sandy Lieberson
How to Network? - Seminar
Advice and tips for developing your professional network successfully, optimising your presence at the festivals, making more contacts and presenting your future projects. Our expert will share his knowledge and reflections with you, in an attempt to guide you and help you learn how to optimise your abilities.
Speaker: Rik Vermeulen
Meet the Producer - Seminar
The producer is one of the key people involved in every film project. Our expert will advise you on how to start and finish successful projects, how to choose your collaborators, and other dos and don'ts of international film production.
Speaker: Julie Baines
How to promote, market and sell your film?
How do films become successful? How do they get to festivals, markets and cinemas world-wide? What kind of people can help you achieve all that? Our expert will explain when and how one should approach festivals, sales agents and distributors.
Speakers: Tine Klint, Martin Blaney

DIRECTORS' MASTERCLASSES
The New Horizons Studio gives its participants an opportunity to meet some of the world's most interesting auteurs. We carefully selected the participants of the Directors' Masterclasses to represent two different worlds of film-making.
Jonathan Caouette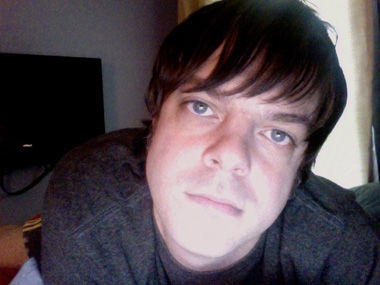 Jonathan Caouette is a special type of filmmaker - dynamic, indy director/producer, who is not afraid of going through his own emotional baggage in order to catch the audience's attention. How far can you go before you switch off the camera?
His Masterclass will be ran as an extensive Q&A session on aspects of filmmaking, as well as film promotion based on his experiences from making Tarnation.
Nuri Bilge Ceylan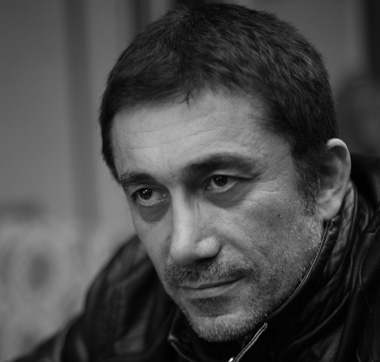 Many of Mr. Ceylan's films were screened at the ERA New Horizons IFF in the past and some can be seen during the 10.ENH IFF. Ceylan's style is very distinct: he uses static shoots and long takes, usually in natural ambiance, as well as menacing silences along his "stream-of-consciousness aesthetics". He is known for filming his protagonist from behind which, in his view leaves the audiences to speculate on the brooding emotions of characters whose faces are obscured. His casts generally consist of amateur actors, most of which are his family members, including his mother and father.
The Masterclass will be ran as Q&A session with a moderator, during which, Mr. Ceylan will explain his philosophy of filmmaking.
NEW HORIZONS STUDIO - SPEAKERS
Sandy Lieberson
Consultant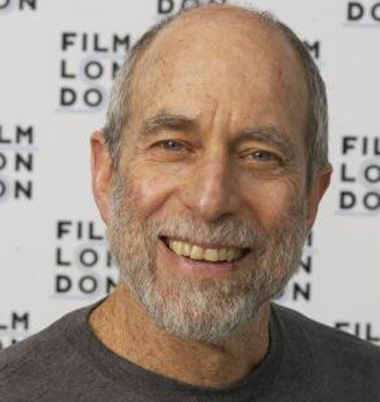 Sandy has been a major figure in the film industry in Europe and America since the 1960s, having acted as an agent for Sergio Leone, Peter Sellers, Lindsay Anderson and the Rolling Stones. He formed Goodtimes with David Puttnam in 1970, going on to produce some of the most significant films of the 1970s and 1980s. From 1977 Sandy was first vice president of International Pictures and Marketing and later president of production at 20th Century Fox, supervising the international launches of, among others, the early Star Wars films, and supervising the production of films by Herzog, Roeg, Bertolucci, Zinneman, Kurosawa and Ridley Scott. Sandy is currently an advisor and contributor to a wide range of organisations and projects dedicated to the development of talent and skill in the film and media industries, among others Berlinale Talent Campus and Film London.
Julie Baines
Consultant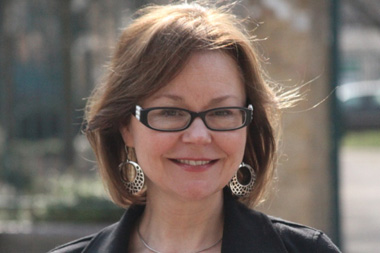 Julie has had an extensive career in the film industry and founded the independent production company Dan Films in 1994. In 1998 she was named one of the Top Ten Producers to Watch by Variety. Since then, she has established herself as a leading figure in both British Films and international multi‐party co‐productions.
Julie most recently produced Christopher Smith's "Triangle", a psychological thriller starring Melissa George, which has been sold worldwide by Icon Entertainment International.
As well as producing with acclaimed directors including Nicolas Roeg, Peter Bogdanovich, Frank van Passel, Michael Winterbottom, Mika Kaurismaki and Deepa Mehta, she enjoys discovering and working with new talent.
Rik Vermeulen
Consultant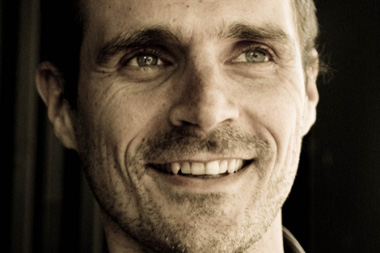 Born in The Netherlands in 1970, Rik Vermeulen studied engineering and film and produced a number of short films before joining the International Film Festival Rotterdam (IFFR) in 1998. Today he acts as a program adviser and industry consultant for the IFFR. Working freelance Rik is also Executive Director of the Transylvania International Film Festival (Cluj-Napoca), the most important international feature film festival in Romania, and programmer of the Noordelijk Film Festival (Leeuwarden),the largest film event in the northern regions of The Netherlands. Rik also ran and collaborated with many film markets, such as the Sarajevo Cine Link Co-production market.
Tine Klint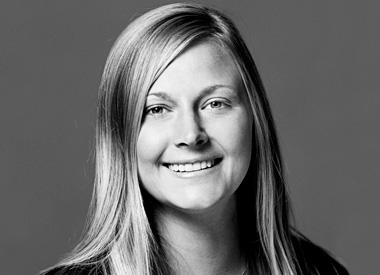 Tine Klint joined Zentropa in 1999 where she became a part of the Trust Film Sales, then from 2006 she lead the international sales department at Nordisk Film. In 2008 the two sales companies merged and Tine Klint continued as Head of Business Development for TrustNordisk, until she left the company in September 2009.
Tine Klint worked with worldwide Sales - all rights and TV distribution incl. New Media and VOD platforms, PR & Marketing (incl. intl. releases, strategies and marketing plans) and has been invited as an expert and lectured at international seminars on intl. arthouse distribution.
LevelK ApS is a sales and distribution company that represents international production companies and manages the distribution rights for films and TV productions worldwide. LevelK represents quality movies/series for the International market using both traditional and alternative modes of distribution. Innovative cross-platform distribution and marketing are crucial parts of LevelK's on-going strategies.

The Co-organiser of the NEW HORIZONS Studio is Media Desk Poland and its partners are Michael Ihlein i Gosia Dobrowolska.


More information:
Head of Industry and International Relations - Jan Naszewski
tel. +48 22 530 66 88; e-mail: jan@snh.org.pl