For 10 years, the Era New Horizons International Film Festival in Wrocław has been consistently showing unconventional original cinema, films which search for new language, interesting forms, and subjects absent from mainstream productions. The festival's film repertoire has always been a pretext and inspiration for discovering new horizons in other fields of art, too. The associated events - expositions and installations, spectacles and concerts, lectures and workshops all combine into a coherent, multidisciplinary artistic proposition.
This year's programme includes:
The International NEW HORIZONS Competition
The jury will award the grand prix and 20,000 euro for the best film. Films will also compete for the audience's award and - this year for the first time - for the prestigious FIPRESCI prize, awarded by film critics from the International Federation of Film Critics.
International FILMS ABOUT ART Competition
It is the second time this international contest will be held, which very well received by the festival audience. The jury will award a prize of 10,000 euro.
NEW POLISH FILM Competition
The winners will receive the Wrocław Film Prize of 100,000 PLN, funded by the Mayor of Wrocław and the Award of the Marshall of Lower Silesia for the best debut, worth 40,000 PLN.
POLISH SHORT FILM Competition
Prizes awarded in an audience's vote go to: the best documentary (8,000 PLN) and a special mention for a documentary (2,000 PLN), the best feature (5,000 PLN) and a special mention for a feature (2,000 PLN), for the best animated film (5,000 PLN) and a special mention for an animation (2,000 PLN).
EUROPEAN SHORT DEBUT Competition
Prizes of 1,000 Euro for each category will be awarded by an audience's vote.
Retrospectives:
WOJCIECH JERZY HAS
To commemorate the 10th anniversary of the death of Wojciech Jerzy Has, one of the greatest visionaries of Polish cinema and world-famous experimental individualist, the festival audience will have an opportunity to appreciate his work. Has's worlds will live on not only on the screen, but also in discussions, readings and an exposition, prepared specifically for the festival and accompanied by an album.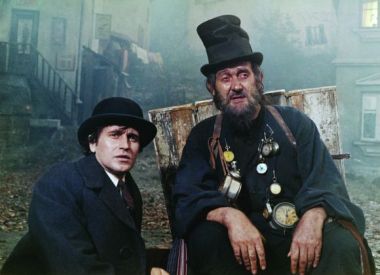 JEAN-LUC GODARD
Another retrospective will be devoted to the artistic father of film post-modernism, who turns 80 this year, the radical, uncompromising avant-garde artist, co-founder of the French New Wave - Jean-Luc Godard. Exploring the aesthetic potential of cinema, Godard has long accepted his passion to deconstruct, destroy the comfort of naive absorption of film stories. The retrospective will be enriched by three publications: a book by Ewa Mazierska about Godard, theoretical works by Godard, and an analysis of selected films by Grzegorz Królikiewicz of the Łódź film school.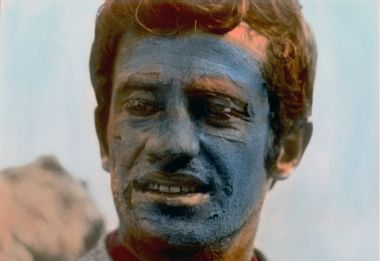 QUAY BROTHERS
Among the festival's guests will be the creators of marionette animation, contemporary surrealists, inspired often by the prose of Bruno Schulz, the American Stephen and Timothy Quay, who will also have a dedicated retrospective. Their latest film Maska, an adaptation of a short story by Stanisław Lem will be screened, too. The retrospective of Quay Brothers' work will be supplemented by an installation Dormitorium and a book including a lengthy interview and essays on the artists' output.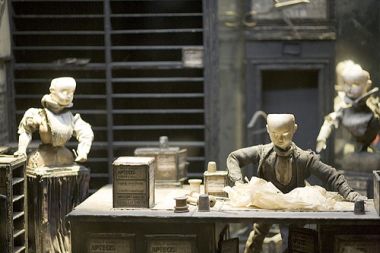 LAURA MULVEY
In Wrocław, there will also be an opportunity to watch films by the well-known British feminist film theorist and director - Laura Mulvey, whose text Visual Pleasure and Narrative Cinema of 1975 initiated discussions about women's identity in film. Analysing the term male gaze, Mulvey discovered mechanisms of manipulation within the classical mainstream cinema. A selection of her texts will also be published.

DANIEL SZCZECHURA
Another retrospective will focus on Daniel Szczechura, master and teacher with 50 years of experience, outstanding animator who makes films devoted to serious subjects - from political allusions to surreal and metaphysical aspects of human existence.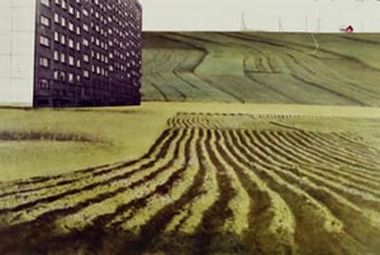 CONTEMPORARY TURKISH CINEMA
This year's festival will focus on Turkish cinematography (about 30 titles), represented by the young Turkish cinema awarded at international festivals and by a retrospective of Zeki Demirkubuz - a member of the first generation of independent Turkish directors who debuted in the 1990s -hardly known in Poland. A book devoted to Turkish cinema will be prepared, too.