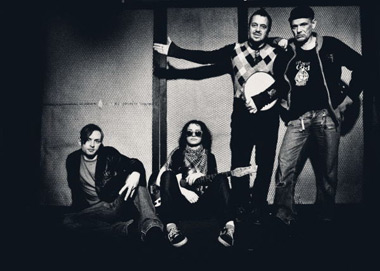 Probably nobody expected such a come-back. The greatest legend of Polish punk rock, led by the guitarist and vocalist Robert Brylewski and the pianist Maciej "Magura" Góralski, finally, after more than thirty years, recorded this year their full-scale debut in a professional studio, entitled "Kryzys Komunizmu". The refreshed and even more dynamic versions present their classic pieces like never before: "Telewizja", "Mam dość", "Wojny Gwiezdne" and "Święty Szczyt". Everybody who had previously known the band only from the legends of Jarocin or who learnt about them only from the film "Beats of Freedom" now has a chance to make up the lesson in the history of our music. Attending the concert of Kryzys is obligatory for everybody - regardless of their age.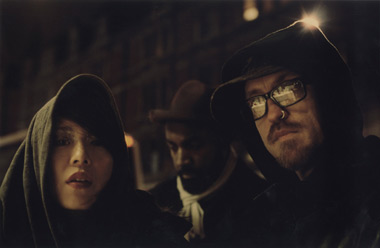 The title King Midas is no other than Kevin Martin himself, the symbol of uncompromising and radical electronic music. For almost twenty years he has been the man behind such acclaimed projects as God, Techno Animal, and The Bug; he has also collaborated with John Zorn, Justin Broadrick and hip-hop groups Dälek and Anti-Pop Consortium. And in his latest undertaking, King Midas Sound, he is supported by the poet from Trinidad, Roger Robinson and the Japanese vocalist, Kiki Hitomi. After several excellent singles, including "Cool Out", their joint album "Waiting For You..." was released last year by the Hyperdub label and was instantly acclaimed as one of the best debuts. This surprisingly gentle and romantic production should be liked by fans of dubstep, or even the trip-hop associated with Massive Attack.
www.myspace.com/kingmidassound

Fat Burning feat Maria Payne and Roli Mosimann (PL–ND)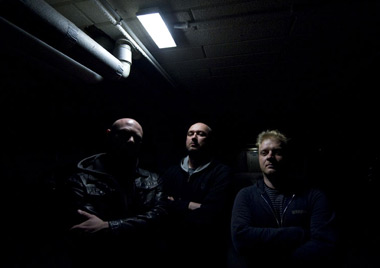 An exceptionally ethnical project with a Polish note, prepared specifically for this year's Era New Horizons festival. Fat Burning is another undertaking by Bond, the bass guitarist of the Wrocław bands Miloopa and Digit All Love, in which, like Bill Laswell, he may finally give a show of his musical master skills and express his great fascination with dub, world music and clubs. His professional trio has been systematically developing for three years. This time the phenomenal vocalist, Maria Payne, will perform live together with the producer and sound director, Roli Mosimann, who has collaborated with such groups as The Young Gods, The Swans and Faith No More. Everything may happen during the spectacle, because these artists can cross any border.
www.myspace.com/fatburningstep

Jick Magger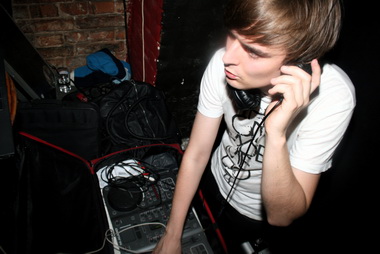 http://www.myspace.com/jickmagger
Osmo (PL)
Osmo's Visual Live Act