The event's main partner is the Wrocław Opera


Partner: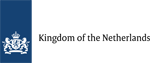 Among the special events of the 10th ENH IFF in Wrocław, there will be the spectacle by the world-famous Dutch-composer and opera writer, Michel van der Aa - The Book of Disquiet, an adaptation of prose of the Portuguese modernist, Fernando Pessoa. The performance is a Dutch and Austrian coproduction, commissioned by Linz - the European Capital of Culture 2009, where it premiered. It was shown in Germany, the Netherlands and Portugal, too.
A melancholic stream of consciousness by Bernardo Soares, assistant accountant from Lisbon is the starting point of a hypnotic, music, film and theatre performance. After the international successes of the operas One and After Life, The Book of Disquiet is another multidisciplinary project by van der Aa, since he extended his artistic interests in music and theatre directing to film techniques, too. Educated in Europe in composition and sound engineering, he studied film in New York. In his spectacles various forms of expression blend into a mosaic-like whole. Virtual and real spaces, stage and film dramaturgy, sounds played live by an orchestra and electronically generated - all these combine into a perfect example of Gesamtkunstwerk.
The Book of Disquiet, on which the libretto of van der Aa's opera spectacle is based - "absurd and useless", as Pessoa himself wrote about it - is a combination of an intimate journal with poetic prose. Composed of notes by the famous Portuguese poet written between 1929 and 1934, published many years after his death, it became a world bestseller. It consists of thoughts, paradoxes, rhetorical figures, reveries and dreams simulated by the existential anxiety of a man who chooses art instead of life. In van der Aa's spectacle The Book's narrator is played by the excellent Klaus Maria Brandauer, an actor famous for his controversial roles of main characters of the trilogy by István Szabó: Hendrik Hofgens - Mephisto, Colonel Redl and Hanussen. Apart from him, we will see video fragments starring Portuguese actors: Ana Moura, João Reis, Sara Ramadinha Pereira, David Pereira, Rogério Tavares, Miguel Corte-Real. The composition by van der Aa will be performed by the German orchestra musikFabrik, one of the leading European groups specialising in contemporary music.
Michel van der Aa is currently the most popular Dutch composer. He was born in 1970 in a musical family. His father was a conductor and composer, his mother - an amateur singer. At 10, Michel started to learn to play classical guitar. After school, he started studies in sound direction at the Royal Conservatory in the Hague. At 23, he began studying composition, taught by Diderik Wagenaar, then by Gilius van Bergeijk and Louis Andriessen. In 1999, his piece Between obtained the prestigious Gaudeamus award and another one - Attach - received a prize of the Amsterdam Fund for the Arts in 2000. After the success of his Preposition Trilogy (2001), Michel van der Aa left for New York, where he studied film at the New York Film Academy for a year. He also worked in theatre directing the Lincoln Center Theater Director Lab.
Operas by Michel van der Aa:
Writing to Vermeer (1999)
Vuur (2001)
One (2002)
After Life (2006)
The Book of Disquiet (2008)
Fernando Pessoa (1888 - 1935) one of the greatest and most frequently translated poets of the 20th century. Fernando António Nogueira Pessoa was born in Lisbon, he spent his childhood in the South-African Durban where his stepfather was the Portuguese consul. At 17, he returned to Lisbon by himself and he hardly left it during the next 30 years. After a failed attempt to establish a small printing house, he started work at commercial companies as a translator of correspondence in English and French. He cooperated with many magazines. Together with Almeda Negreiros and Mário de Sá Carneiro he founded Orpheu, a literary magazine which became very important for the contemporary Portuguese literature. Inspired by the German expressionism, Marinetti's futurism and French avant-garde, he created a trend called interseccionismo (intertwining landscapes, past and present, reality and dreams). Its example is the series of his poems entitled Chuva Obliqua
Pessoa used several fictitious heteronyms: Álvaro de Camposa, Ricardo Reisa, Alberto Caeiro, Bernardo Soaresa. Each name he signed to his publications involved specific features - literary manner, look, character, views and supported philosophy. He published poems under his own name, too.
Pessoa was very active in his life, although he loved writing the most. He was well-known in the intellectual circles in Lisbon; in 1927 poets of the second phase of modernism proclaimed him as a master. In his life, there was only one woman - Ofélia de Queirós. They met in 1920 in an office, where the nineteen-year-old Ofélia was a typist who new foreign languages. Their friendship lasted from March until November; they exchanged love letters (published in 1978). Fernando's disease and the depression he suffered from interrupted this love story. They renewed their acquaintance in 1929, but two years later Pessoa explained to Ofélia in his last letter that love was too absorbing and he couldn't combine it with what he thought to be the most important in his life: his art.
His only book published before his death was Mensagem (Message). Pessoa's Opus magnum entitled Livro do Desassossego (The Book of Disquiet) was written by his heteronym Bernardo Soares and issued only in 1982, almost 50 years after the author's death. His first collection of poetry was released in 1942. Since then, everything Pessoa ever wrote has been constantly published.
The Book of Disquiet was published in Poland by the publishing house Czytelnik in 1995 (translated by Janina Z. Klawe), and then, an extended version was published by Świat Literacki in 2007 (translated by Michał Lipszyc).
The Book of Disquiet (Gazeta Wyborcza)
Curator Marta Keil
Executive Producer Grażyna Górka
Producer Kostas Georgakopulos

Fundusze Europejskie - dla rozwoju Dolnego Śląska