Jonathan Caouette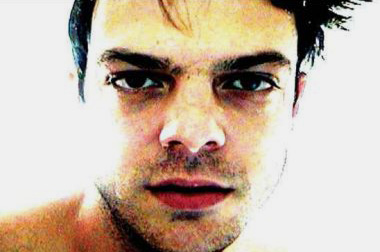 Born in 1973 in Houston, Texas. American director, screenwriter and actor. From early on, his life was very dramatic: his mother underwent psychiatric therapy and he was fostered, fought the demons of his psyche, and thus filming became his escape from reality. He documented his life from the age of eleven. He made his cinema debut in 2004 with Tarnation (a winner of the 2005 ENH Festival) awarded many times and recognized in Sundance and New York.
He made a series of short films, The Ankle Slasher (1987), The Techniques and Science of Eva (1988), Pig Nymph (1990) and Fame (2002). As an actor at a provincial theatre, he played schizophrenic John the Baptist in Salome, homosexual Judas in Jesus Christ Superstar and both these roles in Godspell. He travelled with the European troupe The Rocky Horror Show; he has also played in commercials and student études.
Piotr Dumała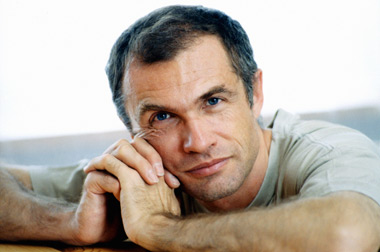 Born in 1956 in Warsaw. Screenwriter, creator of artistic design, animator, and cartoon and combined film director, screenwriter and feature film set designer, teacher, graphic artist, illustrator, author of comic strips and posters, writer, critic, actor. Graduate of the Faculty of Conservation and Restoration of Works of Art (diploma in the studio of stone sculpture conservation) at the Academy of Fine Arts in Warsaw. He made his debut in 1976 with the étude The Metamorphosis; he is a director of numerous animations such as A Gentle Creature (1985), Wolność nogi (1988), Franz Kafka (1991), Crime and Punishment (2000) and Las shown at the 2009 ENH Festival, a feature film with actors and animation. He uses a traditional stroke, and a plaster panel technique he invented by himself. He also makes commercial animations, title sequences of TV series and programmes, commercials and video clips. As a teacher, he gives classes on animation in the Łódź Polish National Film, Television and Theatre School; previously, he gave lectures at the Faculty of Animation in Konstfack (Sweden) and Harvard University (USA).
Gideon Koppel

Having first studied mathematics, he then continued his studies at the Slade School of Fine Art. His artistic and film works were shown all over the world, from The Tate Modern in London to MoMA, New York. His latest film Sleep Furiously was nominated in 2008 for a Golden Leopard at the Locarno International Film Festival, and in 2009 it was awarded The Guardian First Feature Film Award. Koppel works at the Royal Holloway, University of London, and is an Associate Fellow of Green Templeton College, University of Oxford.
Mariusz Treliński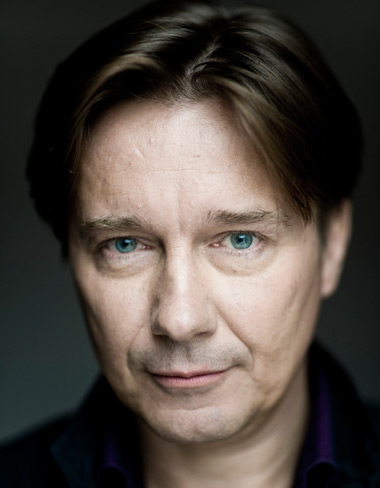 Opera, film and theatre director. Artistic director of the Polish National Opera in Warsaw. Graduate of the Directing Department at the Łódź Polish National Film, Television and Theatre School. He debuted with a television film Zad wielkiego wieloryba. He directed Farewell to Autumn (1990) based on Witkacy's novel, A Gentle Creature (1995) and Egoiści (2001). In the Polish National Opera, he debuted in 1995 with a small stage adaptation of Heartsnatcher by Elżbieta Sikora based on Boris Vian's novel. Author of numerous well-known stage adaptations such as Puccini's Madame Butterfly, Szymanowski's King Roger, Tchaikovsky's Onegin and Mozart's Don Giovanni. He has won many awards, including Karol Szymanowski's Award, Konrad Swinarski's Award and Polityka Passport Award. He is an author of numerous stage adaptations in Poland and around the world, from Berlin to Washington and Tel Aviv). He has worked with the biggest names in opera such as Placido Domingo and Anna Netrebko. In February 2010, Treliński showed Verdi's Traviata in the Polish National Opera, and in April the Łódź Teatr Wielki housed the premiere of The Queen of Spades.
[Photo: Jacek Poremba]
Yeşim Ustaoğlu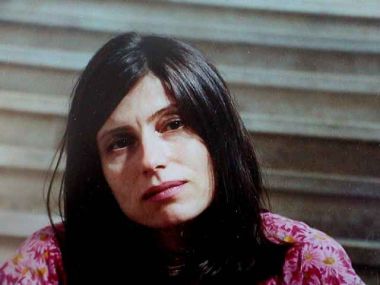 Born in 1960 in Trabzon. Film director. She graduated from the Faculty of Architecture at the Karadeniz Technical University and received a degree at the Yıldız Technical University. Having made several short films awarded in Turkey, including To Catch a Moment (1984), Hotel (1992), Duet (1990), she made her feature film debut in 1994 with The Trace. Awarded at the Berlin International Film Festival, Journey to the Sun (1999) brought her to international recognition. Her third film Waiting for the Clouds received an award in Sundance/NHK International Filmmakers Award in 2003. Her most recent film Pandora's Box was awarded in 2008 at the San Sebastián International Film Festival (Golden Shell for the best film and Silver Shell for the best actress).